Check out our cooking classes
Explore our classes, we aim to introduce healthy eating choices including '5 a day', 'good fat, bad fat', carbohydrates, healthy snacks and drinks through these 'hands on' practical sessions. Our cooking classes will enable kids to make delicious quick recipes, from main courses to healthy desserts and snacks in a fun way. It will be a more advanced skill class, we have 9 pins to give the child once he mastered a skill. For older kids it will be a more advanced set of classes, Kids will build a repertoire of go-to recipes and learn hands-on techniques so they can begin to create their own recipes with ease. In addition to teaching them to cook, they will learn how to clean, set the table and good table manners. We got this covered Moms.
Kids start with kitchen basics, safety then go on to a new adventure to try a new vegetable or fruit, we encourage them to try different foods every week. We guarantee that anyone attending this class will taste something new "fingers crossed".
Watch out! Beware! You've entered into a kitchen tale. No bedtime story here, no hiding under the covers if the story gets scary. This is the land of kitchen tales, stories and fairy tales come to life in this cooking class, we will start with a story, then create fun recipes based on it, let the adventure begin Once upon a kitchen. 
Kids will learn essential cooking techniques, skills and kitchen safety whilst preparing recipes and building confidence in the kitchen. We encourage children to try new things, and when possible  eat a  more plant based diet.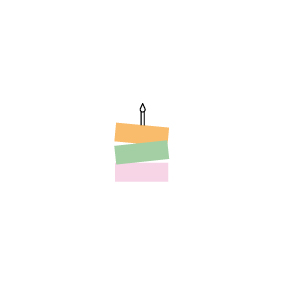 This is our unique cooking class, in this class kids will have different themes every week, from countries around the world sharing recipes and inspiration by their memories around food. Guess where we will get our inspiration ? From YOU, yes you heard us right,  send us your memories, story or a recipe you cherish, and see it being taught to the young generations. 
Mirror Mirror on the wall, who's the fairest of them all ?
SHHH, a women only cooking class, grab your best friends, gather up ladies, we have a treat for you. A special cooking class to help you learn many tips and tricks to eat healthier, balance your hormones and feel better such topics would be cook your way to a better skin, what to eat while pregnant or breastfeeding.
Lets end mealtime Battles !
These classes cover many topics and include – how to deal and prepare foods for picky eaters; packed lunches; cooking and eating before and after pregnancy; weaning and toddler meals; healthy meals and snacks for teenagers; as well as quick  and easy recipes for the whole family.
Calling all house cooks and helpers!​
To all the little helpers in the kitchen, our lovely house cooks and helpers need our help. Those classes will help them learn the nutritional values of preparing healthy recipes for the whole family, easy recipes and quick guidelines. Honestly you make our life easier, how can we survive motherhood without you!
Recipes and stories from around the world.
Lets walk down memory lane, and share grandmother secret recipes, and exchange our stories and memories around food, check our Apron Stories, and lets walk down memory lane together. Guess where we will get our inspiration ? From YOU, yes you heard us right,  send us your memories, stories or a recipe you cherish, and see it being taught to the young generations.
Please turn up on time, we cannot accommodate late arrivals.
Cooking can be messy, so please wear dark, comfortable clothes.
Wear enclosed shoes and no high heels.
Aprons and hats will be given out at the start of each class but they must be returned at the end of each session.
Please bring a hairband for long hair and a small carrier to place jewelry and watches. (The studio is not responsible for any loss or damage of jewelry and valuables.)
HAVE FUN….